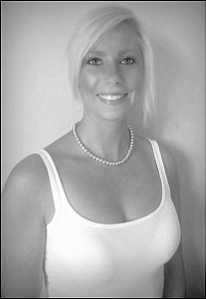 MISS STEPHANIE DOREY
Stephanie has a BSc honours degree in sports therapy from Coventry University and a foundation in acupuncture with the Acupuncture Practitioners Organisation.
Stephanie is a registered member of the Federation of Holistic Therapists. Throughout the year she works for NLD Rugby League as a sports therapist and first aider.
She says: "From a very young age I have been involved in a variety of sports. "From the age of seven I developed a keen interest in the equestrian world, having my own ponies on the farm at home. I later got involved in horse racing and had many years working for local racehorse trainers. "At 18 I left college with a National Diploma in sports science and went to Coventry University to pursue my career as a therapist. "I aim to help injured people return to full function regardless of their age, sport or ability. "I examine and assess posture, movement, fitness and injuries and then, using the correct treatment, design a rehabilitation programme to suit the person's needs."
Treatment could include a sports massage to loosen off tight, aching muscles, acupuncture to aid and speed-up the recovery of muscle damage, or an exercise and strengthening programme for post-operation patients